Hip-hop has always come down to who does it the flyest. In actuality, it is unfair to say hip-hop comes down to one thing in particular because you must be proficient at everything to be recognized as a legend. With that being said, being fly does not just mean dressing nicely. Doing things in a fly manner means being smooth, delivering results and always being the bigger person. The way a person moves, maneuvers and handles themselves is also considered a part of being fly. To leave a legacy, a modern-day emcee must incorporate all of the integral elements that comprise a thoroughbred enterprise.
Unfortunately, many of the revered hip-hop artists in today's current climate do not acknowledge those that came before them. Sure, showing homage is commended, but it is more important to encompass the methods and differentiating factors shown by those who did it before. Being technically sound and curating a background that illuminates experiences in a profound manner is paramount. The best artists always have more to share and it never gets old because it is always elicited in a refreshing and appealing way.
Off Top a top shelf syndicate
That brings us to the collective unit that has been restoring the feeling of classic hip-hop through their VHS lens in Hoboken, New Jersey. Vintage on First (Est. 2012) is a vintage thrift store that carries some incredibly coveted pieces of clothing with an archival historic presence. Inside, there is a great variety of exquisite pieces, hence the reason Mark and the Top Shelf Premium brand have been able to generate a plethora of genuine clientele. With all of the connections naturally forged from the apparel, the group of guys at Vintage on First started to devise a plan to increase the awareness of their brand. Considering the fact that the majority of individuals who purchase the apparel are hip-hop artists (or receive influence from the cultural wardrobe) it only made sense to conceptualize a freestyle channel called, "Off Top."
Recently, Off Top Freestyle has elevated immensely and it originated from an appreciation of hip-hop culture. They are responsible for ushering in a new wave of talented underground artists in the most organic way possible. The multitude of endeavors and various angles they pursue would lead their venture to be classified as a "dream series." It is evident that their program has become the go-to source to discover who can spit from the underground. It is fair to say that the Top Shelf Premium movement is much more than the music.
Some of the best programs tend to sample from individuals or eras that have influenced them. The pivotal moment within any movement stems from the ability to harmoniously provide proper balance in the form of multiple meanings. The multiple meanings arrive when wordsmiths toil with literary devices in ways that leave the listeners scratching their heads, scrunching their faces or reaching for the rewind button. Presentability is key and everything has been done before, which is why giving audiences authentic versions that build upon the crucial foundation laid originally is so important.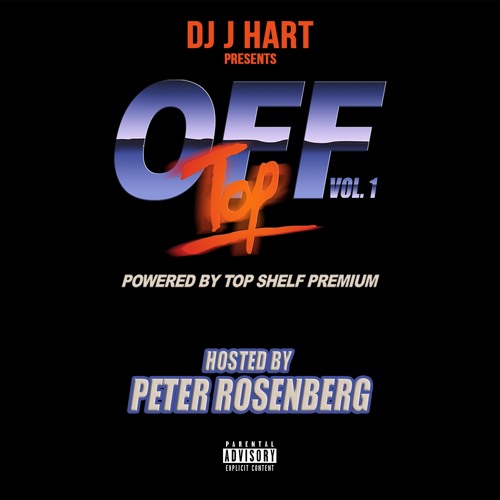 Here are three of the strongest performances from the Off Top storefront recordings:
Fly Anakin
This man glides over the track with such smooth velocity and truly blesses with this performance. As an even-keeled experimentalist, he treats every project like a chapter. With gritty short of breath narratives, he delivers nuanced self-sobering lines while leaving ample space to portray a reflective disposition. Over steadfast production from frequent collaborators within his Mutant Academy, Fly utilizes descriptive texturing to give us a glimpse of his clairvoyance.
Smoke DZA
Smoke DZA inaugurated the "Off Top" series and tore down the backroom in the Lower East Side on Stanton. As a Harlem descendant of Big L this man signed with Jonny Shipes and Cinematic Entertainment around 2002. Nowadays, he is focused upon shifting his perspective away from solely a "weed rapper." Clearly an intellectual emcee, he would consider himself someone who uses in-depth language, depictive imagery and aesthetic to share his lifestyles and experiences. With vibrant substance matter, DZA sustains top results and remains a mainstay in the hip-hop ecosystem.
Henny Lo
Henny Lo – the L stands for Live the O stands for Observe. This Virginian formulated a cohesive freestyle that deems him one of the top performers of the entire "Off Top" broadcast. He vividly has an intoxicating drive and passion for the sheer sport of hip-hop. Henny Lo embraces the struggle, enjoys the painful process of growth and faces all things head-on with bravery and humility. With consciousness and lyrical prowess, be on the lookout for Mutant Academy and Rusty Lo Down to push the envelope and create a major resurgence within circles of true hip-hop connoisseurs.
DJ J Hart
The entire "Top Shelf" production would not be possible without this Parisian cat, DJ J Hart. Starting out with his own, "Big Bang" interview show this record spinner received boatloads of inspiration from Wu Tang's "Enter the 36 Chambers." His relationship with Sean Price proved to be instrumental as well. DJ J Hart does not view music as his profession because it is what he lives for.
https://www.instagram.com/p/B11v8ZfAH_T/
Above all else, the Top Shelf Premium team has provided a platform for positive reinforcement and acknowledgment of the abilities for everyone involved. Stay in tune with their future moves as they will continue to host video freestyles, homegrown mixtapes, concerts and festivals. Some way, somehow this next generation will slowly begin to open their eyes and appreciate the art of the craft. Especially, if Top Shelf Premium has anything to say about it.