The current music market is extremely saturated. Achieving success ultimately comes down to the way you are able to differentiate yourself. Obviously, you have to maintain a relentless passion for bettering yourself, trying new things and an undying work ethic along the way. Also, it helps to have a musical background, a relevant network and opportunity. A major current trend for performers is to be able to do all of these things at such a young age. Such is the case with producer, guitarist and singer/songwriter Steve Lacy from Compton, California.
Steve Lacy and pre-conceived notions of Compton
Right off the bat, people associate Compton with its rough exterior and automatically link it to settings such as those found John Singleton's "Boyz N The Hood."
Lacy's upbringing was far from those ofcharacters like Doughboy and O-Dogg, as his mother Valarie made sure that he stayed protected. Growing up without a strong male presence Lacy and his family resided in the suburbs of Compton and often stayed in the house.  came outdoors strictly to travel to Catholic school and Sunday religious services. Although, this was probably a bummer throughout childhood, the discipline served him well and kept him around in a city where not many make it to be globally renowned.
Steve Lacy: Ideas translate regardless of resources
Lacy attributes much of his musical career to his mother. She encouraged him to join the jazz band in ninth grade, where he would go on to become friends with the brother of Thundercat, Jameel Bruner. His mom always encouraged the utmost expression from Lacy and his siblings. Surprisingly, she even let them graffiti the walls within their home as a way to allow for development via release and experimentation.
Additionally, Lacy loved the sound and compilation from Guitar Hero so much, that he wanted to learn how to play the actual instrument. Eventually, he would get his own guitar and learn to play the bass early on in high school. In about the tenth grade, Jameel began bringing Lacy to studio sessions to get a feel for the music scene. When a group called, "The Internet" was without a bassist, Steve gladly filled in for a few scores. Little did he know, his performances impressed them so much that once he left that recording studio he would go on to be an executive producer for about six songs. One thing led to another, and he was credited with production on a Grammy nominated album for a group that is intentionally unnerving, anarchic and most importantly, groundbreaking.
By remaining humble and hungry, Lacy has become a mainstay in the music world. He got invited to speak at TedxTeens where he shared wonderful insight with a national audience. A major reason why people love him is because he is free-spirited and attacks every musical effort like he's got everything to prove.
Another reason why people are attracted to him is due to the fact that he uses simple methods of production entirely via iPhone. He uses an iRig to produce guitar/bass arrangements via apps like iMPC, Beatmaker and GarageBand and records all of his vocals via, "Voice Memos." When he got in contact with his friend DJ Dahi and participated in a Kendrick Lamar studio session he played Kendrick a beat made completely off of his iPhone. Kendrick took Lacy's number down and Lacy's "Wasn't There" beat originally composed with Anna Wise, went on to become the beat for the song, "Pride" from Kendrick's Grammy award winning album, "DAMN."
Steve Lacy: authentic and adaptable
Lacy craves experience through experimentation, he has defied the odds of his age bracket and joined the ranks of many influential individuals. His main mission is to remain authentically adaptable as possible between his solo endeavors and energetic collaborative encounters. He describes his style as "plaid" because it has different colors that mesh together for groupings of inspiration. His song sketches are made up of logic, intent and skill. Giving all praise to his mother who sculpted his confidence, Lacy forges his own path and is undoubtedly true to himself. Many people appreciate his musical output and charismatic character – – especially the way he is able to flaunt his outstanding ability without being overly self-indulgent.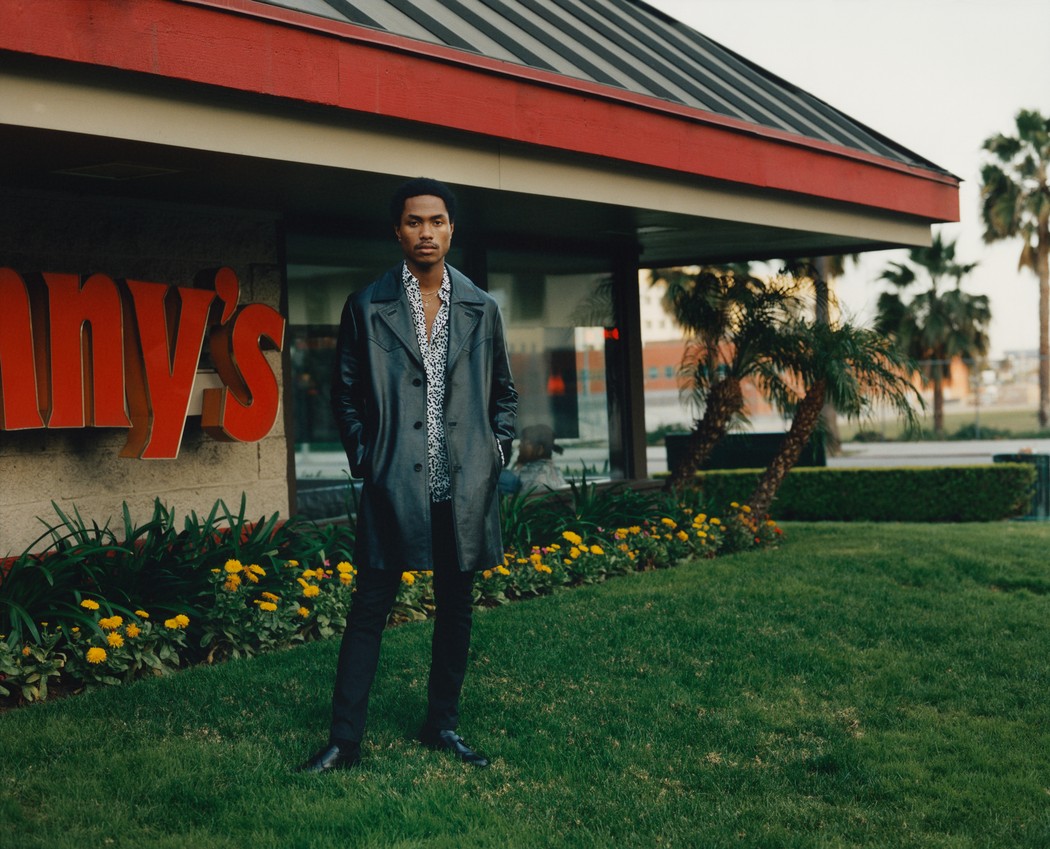 Lacy is funky, easy-going and his musical collections are full of dimension and depth. With creative percussion, his songcraft transcends generations and provides great texture, reference, tonality and meditative qualities. His chops of bountiful expression narrate his dual sexuality, his striving for perfection and artistic rawness that allow him to reap rewards from well-calculated risks. His renditions channel from Brazilian, West Coast and jazz sources as he considers himself a sponge of  culturally relevant sounds.