An artist must have dynamic components to become someone that makes an impact on an audience. One of the most pivotal career pieces that any artist could attain is the power of relatability. Being able to empathize and bring mutual feelings through music is something that Caleborate does extraordinarily well.
Caleborate (born Caleb Parker) grew up on the south side of Sacramento before eventually moving to the Bay Area. Representing Berkeley, he began rapping at age 14 after being thrown into the booth by his older brother (Cash Campain.) Ever since that encounter with a microphone, Parker began thinking rhythmically and centered his existence around music. Rhymes would pop into his head from different sources of inspiration and he would dutifully document them.
Determined destination
Giving up on a traditional route in exchange for the path less traveled can be very challenging. Therefore, after taking a break from the Academy of Art and Expression College to pursue his craft, Caleborate struggled mightily. His main inspirations are Childish Gambino, J. Cole and Chance the Rapper. To increase the awareness of his musical output, he would actually "spam comment" on all of his idols' YouTube videos. This method is a very low percentage way to get noticed. But with this man, quality content caught the eyes of many YouTube connoisseurs. The comments he often received went something like, "Everything in my gut wanted to hate you for spamming, but I can't because your music is actually dope." From eating ramen to headlining his own tours, Caleborate has come up in a major way.*
Initially, this artist tried to make music that he believed would be commercially appealing. The thought process was that he would receive a viral sensation and be able to build a fanbase off of that massive success. Eventually, he decided he did not want to go that direction or ride the trend wave. Instead of coasting on virality and releasing a half-baked project that would go on to flop, Caleborate decided to make music that he loves. 
An individual that greatly assisted with Caleborate's authentic process is producer Willem Ardui of the Belgian group, Blackwave. The two have worked in synchrony since 2012 but did not meet until 2018 while on tour. Following that encounter, they had their first ever studio session together and the song, "Hear Me Out" was born.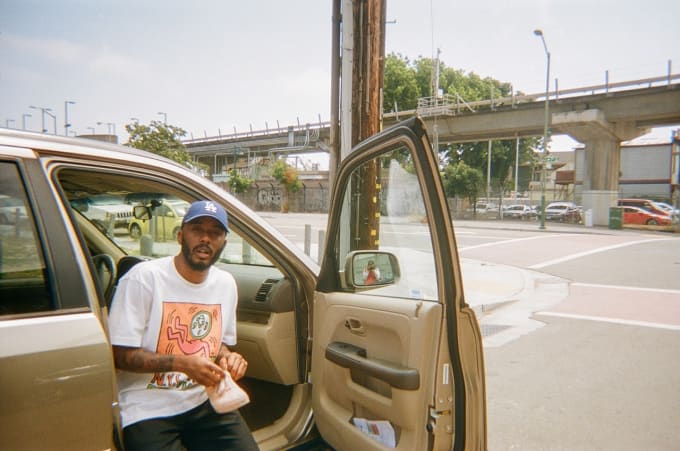 In the age of immediacy, Caleborate would rather invest time and attention into quality development. He finds that endurance, longevity and formidable outputs greatly outweigh shock value. When reality TV programs began to soar, there was a switch in the mind of America's elite that made them aware of the fact that many citizens enjoy trashy content.
As a matter of fact, Caleborate sees rap as rather played out. For a couple years he took a hiatus due to some personal matters. Rest assured, Parker is taking care of his well-being no matter what. Actually, he may only release a couple more projects in order to find more honorable and noble ways of changing humanity. What's important is that he has created the initial platform and gained a decent following.
Unconventional perspective
Caleborate steered totally clear of the junk approach and uses music as a vehicle to connect with his audience so they can each properly navigate reality. With a pensive nature and melodic mastery, Caleborate has seen significant success in a short period of time.
Caleb chooses to speak about issues that matter. He amplifies situations that deal with gentrification, displacement and violence. He uses humility to cut through all of the static, redundant material on the market. Rather than glorifying violence, this man produces optimistic tunes that provide an impactful perspective that edifies the souls of his listeners with depth and sincerity. With a firm grasp on his personal reality, he evokes emotion with overwhelming passion and a sense of relatability that is unrivaled. 
With an independent mindset, Parker writes music as a cathartic measure to express sentiments and divulge painful experiences. With palatable delivery and the utmost charisma, his wholehearted narratives explore the depths and complexities that accompany every human being.
Nimble rhyme schemes intrigue the listener as Caleborate tells the truth with transparency. With an impish charm and a strong tendency toward impressive wordplay, this Cali cat has countless individuals tuning in. The terrific substance always leaves the fans wanting more. This promising spitter possesses innate confidence, pure poise, a naturally structured workflow and a strong moral compass.
Fans of Caleborate crave realness due to the oversaturation that is currently overtaking the hip-hop genre. A subtle nature, smart lyrics and introspective approach to music allows him to truly relate to his audience without jeopardizing his character. There are no facades within his songwriting, rather there are deep accounts of honesty and groove that resonate within. His boisterous verses blend confidences and insecurities in a raw, vulnerable manner. With glaring honesty and unwavering truth telling, Caleborate drops tracks that come from the deepest essence of his being. Music that comes from a vulnerable place with free-flowing emotion, burning passion and severe intensity is extremely meaningful to both the artist and the listener. 
Caleborate never raps over his own vocals while performing. His performances serve as a session for audience members to really let go and release their burdens.