We are at a pivotal point within the music industry where artists are starting to usurp greater power than the record labels. One man who is a prime example of taking matters into his own hands and becoming a star completely on his own is Skepta from the Meridian Walk Estates of Tottenham, North London. His sound transcends cultural boundaries and he is unafraid to make major strides especially without the likes of any contractual requirements.
https://www.youtube.com/watch?v=czLQoG01PFs
A sceptre is a type of staff used by medieval elders to symbolize regal power. Skepta derives his stylistic moniker from that imperial instrument and he is certainly crafty with the way he bestows his sovereignty. Starting out as a DJ on programs like MarioPaint and Music 2000, Skepta's beats became a catalyst for the rise of grime. Grime is a raucous genre (typically 140 bpm) that blends sounds of Jamaican dancehall, techno hyperactivity, and is majorly ingrained with elements of dance and lyrical ferocity of hip-hop. Skepta's beats were so aggressive that they earned themselves the title of, "Gunshot Riddims" (particularly his instrumental "Pulse Eskimo") which led his associate Wiley to create the subgenre, "Eskibeat." It was Wiley who convinced Skepta to pick up a microphone and Skepta gained key recognition after beating Tempa T in a battle of nearly three hundred competitors.
Top boy Skepta
In the battle arena, Skepta truly found his niche. With merciless wit, gritty lines and spectacular delivery, Skepta proved himself as a machismo force to be reckoned with early on. His combative, agile and dynamic flow led him to overcome some of the strongest British emcees such as Devilman. His participation with other prominent artists served as a catapult for the program titled, "Lord of the Mics." As a highly regarded and rarely defeated battle man, Skepta represented for the Grime wave that quickly scorched through areas of Great Britain.
Grime's original edge
What makes grime so important is its instinct toward the tribalism of the street corner. In the same nature that punk rock disobeyed the status quo, grime allowed the racially disaffected to voice their disdain toward the establishment.
"Grime crash landed in the present with no past and no future." (Dan Hancox)
Grime is a crude rejection of societal norms that allows people from all walks of life to express themselves and their tribulations that often result from poverty riddled upbringings. As a result of governmental neglect, this genre evolved in the shadows and allows artists to speak their truth without any concealment of their pungent accents. People who utilize this medium of artistic expression often do so with prim pronunciation and sharp, strange identifiers. Grime imposes a stronghold by existing outside of the realm of any musical genre heard before.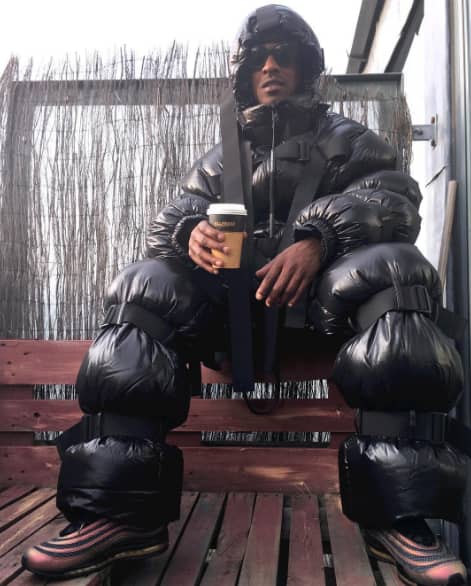 Skepta is a primary figure and reason for the emergence of the grime genre. True to his roots, his parents migrated him and his brother, Jamie (JME) away from Nigerian civil war into Britain with hopes of a better, more fruitful life. Attacking a microphone allowed Skepta to gain confidence by asserting his Nigerian roots with pride and build his identity around what makes him special. Skepta's brother is another prominent person within the grime movement and together they are brilliant. When they got left off of the group, "Roll Deep" debut album because of their late arrival to join, they decided to take matters into their own hands. From the ground level, they formed their own collective called, "Boy Better Know" which hosts the likes of many talented grime artists as well as Drake.
Rejection of expectations
Skepta had a few years where he tried to go mainstream and sound a bit more commercial with his sound. What really set him apart and earned respect from peers was his boldness to stray from the norm. After he severed ties with Universal Records, he looked to himself to lead and create his own blueprint. He renewed his sense of purpose, returned to his roots and refused to compromise lyrical velocity for radio rhythms. Doing so allowed him to discover a new lane and ultimately landed him on Debrett's 2017 List of Most Influential People in the UK. In 2016, he brought home the prestigious Mercury Award for his album, Konnichiwa. This accomplishment marked the first grime artist to win since Dizzie Rascal's album, "Boy in da Corner" in 2003. He went on to donate the £25,000 to fund community oriented programs. That act of selflessness amongst many other things is the reason why his Nigerian hometown ordained him as a Yorubian Chief.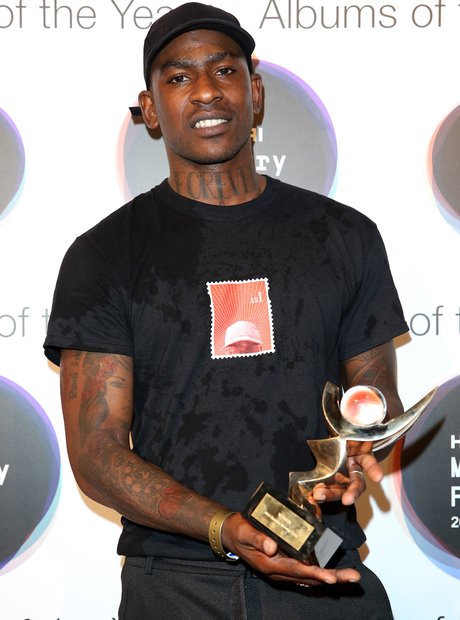 Self-Reliant
Skepta differentiates himself from the crowd through his hungry outsider mentality and defiant DIY mentality is a major reason why such a strong bond exists between him and Drake. Drake's usage of "roadman slang" and collaborations with grime artists have led to a significant boost of awareness for these mostly underground artists, as well. Kanye and Drake shed light on the movement but make no mistake, Skepta and other grime artists are responsible for the community's resurgence.
https://www.youtube.com/watch?v=_ABk7TmjnVk
.
https://www.youtube.com/watch?v=f6suaDGWmOo