Evidently, the sportswear behemoth, Nike, formed as a result of Phil Knight's creative brilliance began as an inkling of Portland State University. Knight, at the time, was an associate professor of accounting and hired Carolyn Davidson, a student, to design the logo. Davidson worked for 17.5 hours at $2 an hour to develop "the swoosh" which the creative team was not extremely fond of at first. Without giving Davidson time to revise her design, the team decided to run with it. Later, her contributions were recognized at a gathering where she received 500 shares of the brand (currently worth $650 thousand).
Certainly, their most recent campaign with Colin Kaepernick is one of many reasons why their brand will stand the true test of time. As a representative of equality, chasing dreams and achieving goals this brand will be around for longer than we can imagine.
One of the most intriguing prospects that arrived from the Nike incubator goes by the name of "Swoosh God." This 21- year -old rap artist out of Valley Stream, Long Island has burst upon the scene in a major way. His first single, "Blow a Case" possesss just the right tempo and catchy lyrics to really attract attention in his direction. Debut singles typically need to have a perfect blend of smooth delivery and memorable sound to create a lasting impact on the audience. Swoosh God's first track firmly grasped each concept and permeates deeply in terms of the way he affects the fans.
Humble Beginnings
After truly bringing in the fans with full force, Swoosh has not let up. The way that he started to gain recognition was by working in the Nike store. At work there was a process by the name of 'backhouse.' During this work function, the employees would hustle to the back of the store to deliver the shoes to the front section with pace. Notably, no employee performed this task more efficiently or with more pizazz then this man which is the reason why his co-workers began calling him, "Swoosh God" in the first place. Before moving onto the next phase of his life, he officially adopted this nickname via Instagram handle and set out in the direction of accomplishing superstardom.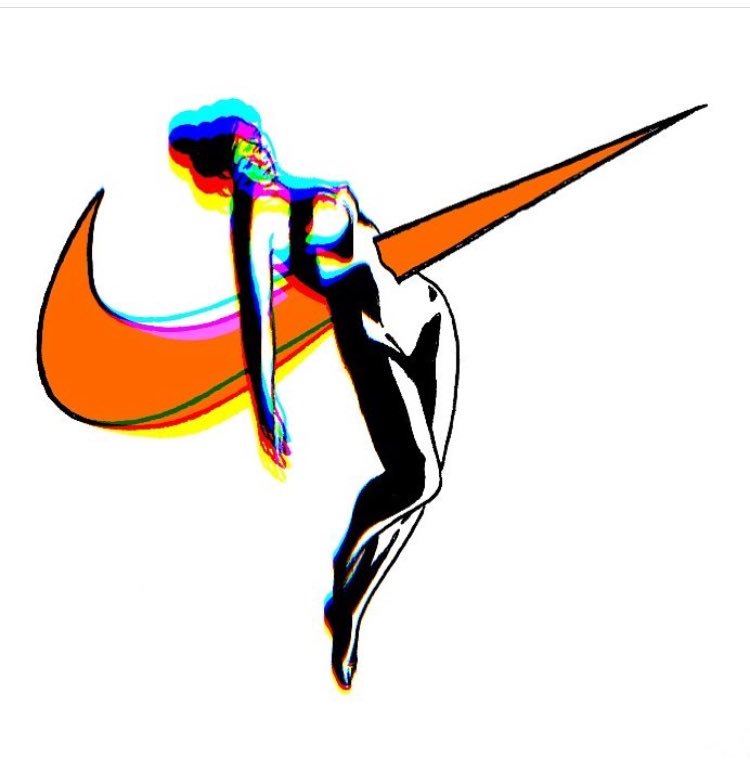 Since, Swoosh God has focused in great depth upon creating music that truly resonates with  his loyal following. He believes music relates deeply to the sport of basketball in the way that practice is imperative. Music is greatly similar to basketball in the way that continually practicing the implementation of one move over and over will yield incredible results. Swoosh focuses on being the best version of himself by remaining focused on his own abilities and adaptations. By placing your focus on outside factors and becoming envious of those who have it better than you only throws you off of your unique path. To elevate, Swoosh practices his own maneuvers and fixates upon the competitive creative process to reach peak performance.
Not just a one lane guy
Swoosh God's affiliation with the A$AP Mob, Cozy Boys, John Ross and Bloody Osiris has put him in diverse spheres of influence. Already leaps and bounds ahead of people within his age bracket, Swoosh has encountered several modeling opportunities. Some of the clothing he has modeled includes the brands BSTROY, ULTRAOLIVE (Temporarily Satisfied collection) VLONE, Seventh Heaven and of course Nike. In March 2018, he modeled a Hypebeast spread for Air Max Day. Some of the sneakers seen on Swoosh's body throughout the collection were Sean Wotherspoon's Air Max 1/97, the ACRONYM x NikeLab Air VaporMax MOC and the atmos "Animal Pack." Some of the articles of brand clothing he likes to wear are Virgil Abloh's Off-White, A$AP Bari's VLONE, Marcelo Burlon's County of Milan and Mastermind.
People gravitate toward Swoosh God because he is completely and utterly in tune with himself. What is naturally meant for you can easily be discovered if you express exuberance and authenticity. Certainly, Swoosh God possesses both in equal measure. As a youngster, his musically well-connected father would take him on festival stages in front of thousands of people that loved to listen to reggaetone. Also, his brother influenced his rap affinity by keeping him in tune with all of the newest releases.
Just do it
Swoosh God does not have much experience in the rap game, but he is already a great performance artist.  Swoosh appears comfortable at all time and the crowd appears to immensely feed off of his energy. Although he is normally only slotted for 15-20 minute sets, he is most definitely destined for success. There was a time where Swoosh God performed in front of hardly any people and he said he felt uncomfortable. Clearly, his ability to remain calm in a more nerve-wracking situation (in front of thousands of people) lets us know becoming a hip-hop star is his destiny.
https://www.instagram.com/p/BUxNOSRhDYv/?taken-by=swoosh516god
"Swoosh Me Up" / Long Game
Swoosh God's most popular song to date is titled, Swoosh Me Up and is produced by cardogotwings. The video contains colorful visuals based loosely on the movie "White Boys Can't Jump." Swoosh knows what he likes in terms of personal preferences but he is working diligently to produce music that the fans will like, as that is what is most important. Some of the other popular and enticing Swoosh songs are "Aint No Way" "New Wave" (featuring Famous Dex and Rich the Kid) Terry Kennedy, Melo, Scottie Pippen and Terry Kennedy. He is aware of how beneficial it is to play the long game and proceed upon the road less traveled. With patience, excellence and continually applying pressure Swoosh God will embrace his fanbase with quality music. He is currently in album mode and according to a Twitter poll, the rumor is his debut album will be titled "Handsome Boys Don't Need Face Tats." Make sure to check out the extraordinary Nike poster boy himself on all streaming platforms.
https://www.youtube.com/watch?v=RqVBMMtkC0E