Luther Nicholson (Lute) emerged onto playlists of serious hip-hop listeners back in 2012 with his mixtape, "West 1996." For quite some time, he struggled with identity and lacked the ability to garner recognition.
After dropping out of high school, "Lil Ace" transitioned from graffiti and card-playing to become "Lute." As an individual who did not fully resonate with either the kids from the 'hood or the kids in the suburbs, transforming to simply "Lute" led to an authentically holistic, organic and genuine approach and resulted in the cultivation of a loyal following. With a new and more accurate moniker accompanied by a fresh outlook, music flowed freely and naturally from pen to paper from the North Carolina native.
From the ground lair

Lute became familiar with microphone nuances and influence in eighth grade when he formed the group, Teen Starz with neighborhood friend, Jimmy Kelso. At the age of seven, Lute's older brothers blessed him with a "treasure-trove" of hip-hop classics, which Lute took complete advantage of. Some of those vintage musical gems consisted of material like OutKast, Biggie Smalls, Tupac, Goodie Mob, Bone Thugs-N-Harmony, Pastor Troy and Three Six Mafia. More than just a form of expression or means to an end, hip-hop led to the formation of a significant bond that deeply connected him intricately to each and every member of his family.
In 2008, Lute's vivacious sound infiltrated the speaker systems of many throughout his West Charlotte, North Carolina community and beyond. His debut recording was called "Road to Southwest Boulevard." This project did not amass momentous musical traction, therefore, Lute returned to the drawing board to formulate another strategy.
Planting his stake: mapping success
Drawing from remarkable golden-era influences, nostalgia and nineties' soul rhythm, Lute bounced back and ascended in a major way. In 2012, the mixtape "West 1996" materialized with glossy boom-bap production, exceptional delivery and sleek well-polished bars. The manner in which Lute graces the microphone grew reminiscent of Joey Bada$$ and his Pro Era enlightenment. The two are often compared due to their nineties' influences and inherently gifted use of lyricism and double entendre.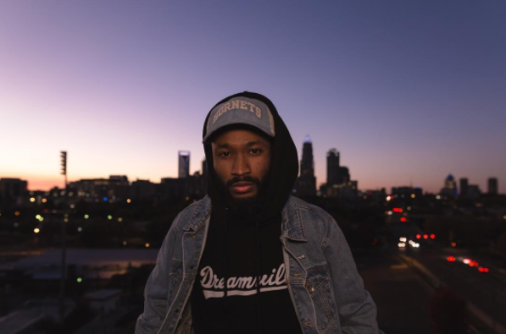 Shortly thereafter, acclaim and recognition began to  surround Lute. First, he managed to conquer his local surroundings with publication from websites like Creative Loafing Charlotte, which featured Lute and his Forever FC collective on their magazine cover. Next, well-recognized reputable sources such as Complex and 2 Dope Boyz raved about the progression provided from, "West 1996." The Source and The Fader accompanied the list of prestigious hip-hop outlets that funneled Lute's mixtape through a myriad of social media channels.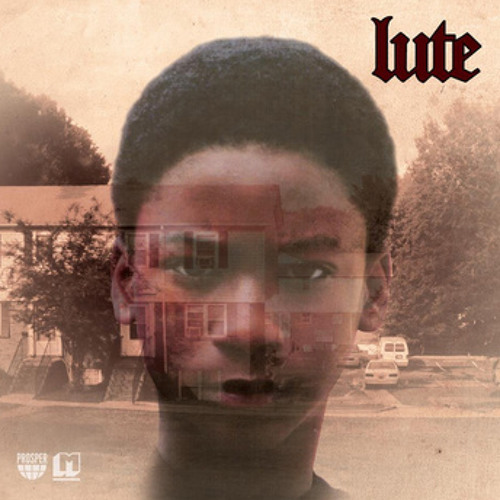 Thus, nation-wide acclaim allocated much adieu for the reception of, "West 1996." Another crucial factor that attracted attention came from fact that the artwork drew an immediate parallel to Nas' all-time classic album, "Illmatic." Lute seemingly captured the attention of many newfound fans simply by staying true to his hometown craft. Moreover, Lute simply detailed his perspectives while coasting over soulful energies to participate and stamp himself as a contender among his peers with the type of music that he loves.
Short-lived recognition = resignation?
To no avail, magazine articles, social media hype and persuasive comparisons failed to accumulate funds for Lute. Faced with the dilemma of raising a newborn daughter, Lute decided that his next body of music would be his last Since this industry lacks stability, Lute shifted his concentration toward immediate resources for his family.
Ultimately, Lute's daughter deserves the most credit for driving her father to create quality music. For her benefit and best interests, Lute honed his craft and demonstrated smooth delivery.
The morning prior to the final offering of music and release date of, "West 1996 Part 2," Lute received a last-minute phone call from Fayetteville, North Carolina legend J. Cole. At about two in the morning, Jermaine Cole desperately urged Lute to delay the release of his "last" album in exchange for the benefits associated with becoming a Dreamville Records artist.
Cole World No Blanket

Upon signing to Dreamville Records, Lute rapidly improved his following in grandiose fashion. Lute's artistry lives and thrives via tell-tale documentaries, live performances and extraordinary records. Dreamville announced their partnership with Lute and shared the spotlight with their newfound talent on the day "Revenge of the Dreamers 2 (2015)" released.
"West 1996 Part 2" grew roots and affected the public heavily last fall. Since that life-changing 2 a.m. conversation with J.Cole, Part 2 has experienced a multitude of adaptions adjustments and refinements. Lute modified structural sound elements, exchanged and substituted instrumentals and revised refrains to augment and advance the soundscape of this aesthetically pleasing album.
The first two singles to strike the airwaves for "West 1996 Part 2" were "Juggin" and "Premonition." Keep your eyes peeled and ears trained for Lute's presence.