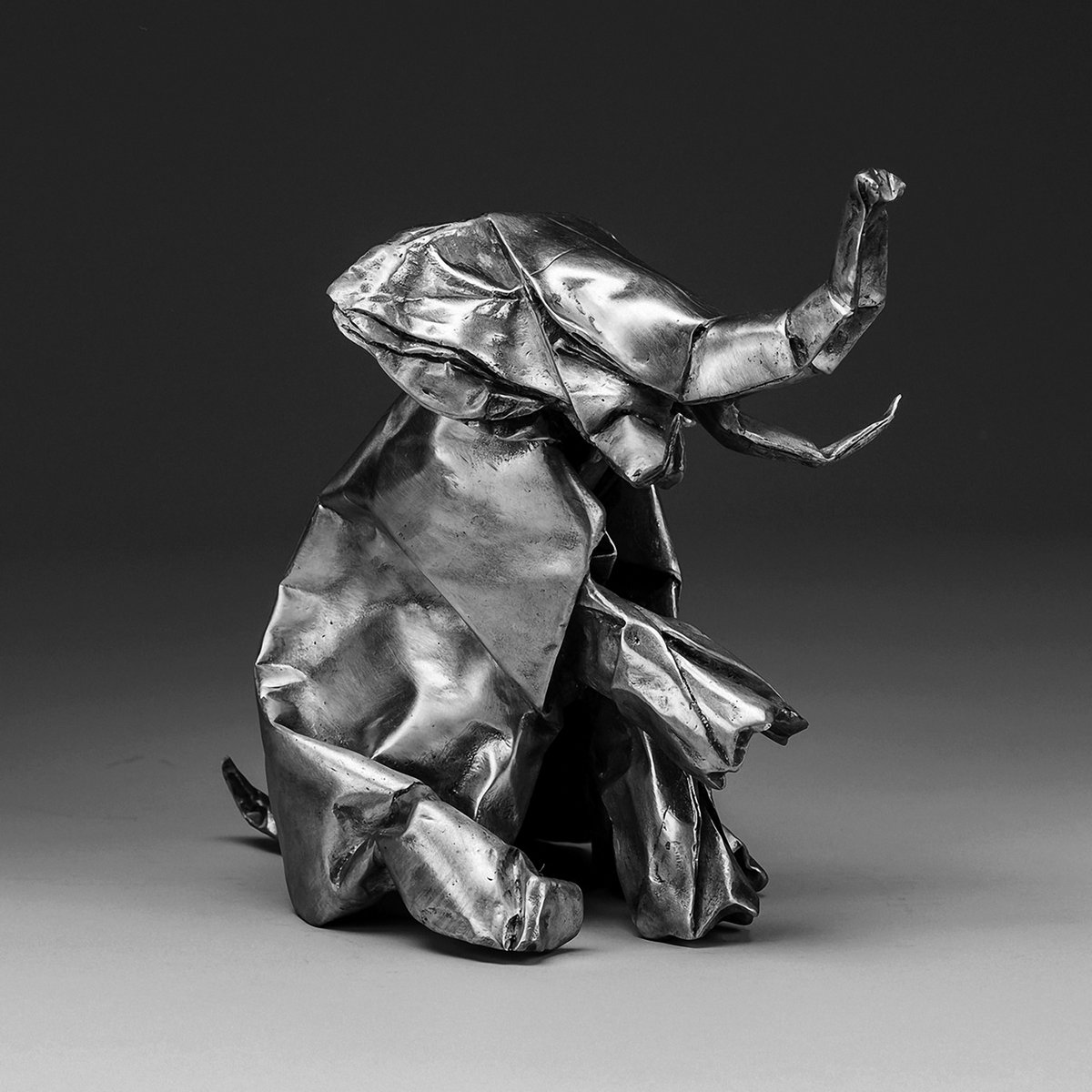 After the death of much-loved footwork pioneer DJ Rashad in 2014, the Chicago footwork scene, and really the electronic music scene in general, was shaken to its core. The previous year, Rashad had just released "Double Cup," regarded by many as the height of his robust career as a footwork producer, if not one of the absolute high-points of 21st-century electronic music. His death came as a sad shock to all.
The legacy he established and the countless producers Rashad influenced honored his legacy. Footwork was and continues to be an immensely active scene, both in its Chicago home and beyond, even spreading internationally as far as Germany and Japan. As footwork continued to thrive as a genre, more and more producers began to show up on the scene, both honoring the memory of Rashad and pushing the genre forward into new and exciting territory.
Of tantamount significant among these new voices in post-Rashad footwork was Indiana native Jlin (real name Jerrilynn Patton). After a few years of releasing one-off contributions to various footwork compilations (and receiving a great deal of acclaim within footwork circles for them) Jlin released her debut album "Dark Energy" in the year following DJ Rashad's death, citing him as a major influence. And while "Dark Energy" does boast a heavy influence from the late Rashad, it delved far deeper into sonic variety and experimentation than scarcely anything in footwork had done previously. For everything fresh and thrilling Jlin wove into "Dark Energy," it was still very much a case of "throw everything at the wall and see what sticks." While this still landed her with a rousing success by almost any metric, her following album, "Black Origami" from earlier this year, massively streamlined, fine-tuned, and expanded the most successful aspects of "Dark Energy" into a modern masterpiece of electronic music. "Black Origami" is firmly a footwork album, to be certain.
Footwork is and will almost certainly always be Jlin's bread and butter, but no artist like challenges the notions of what footwork can be more than she does. One can glean this just from glancing at the list of collaborators she has chosen for the album, ranging from tape-loop cult figure William Basinski to glitched-out art-pop icon Holly Herndon. Even from its very outset with the technical complexity of footwork rhythms skirting atop the sequencer & midi-esque staccato melodies of the opening title track, "Black Origami" feels like something different. The esoteric audio samples that characterized some of the more interesting segments of "Dark Energy" have been expanded upon for the duration of "Black Origami," with odd vocal insertions floating to and fro in a manner almost haunting, but still clearly dance-oriented. It likely isn't a stretch to say that Jlin has taken influence not just from footwork pioneers like DJ Rashad, but has also incorporated elements from more recent figures in footwork quite removed from the genre's point of origin in Chicago. Namely, a vague influence from Germany's DJ Paypal can be found in some of "Black Origami's" brighter segments. But regardless of where Jlin derives her influences, she has proudly and clearly cultivated a footwork sound uniquely her own, and with "Black Origami," has easily cemented herself as one of contemporary electronic music's most remarkable figures.
Purchase "Black Origami" here from Jlin's bandcamp