The Loch Ness Monster. The Bermuda Triangle. Bigfoot. 4:44. These are some of the greatest mysteries known to mankind. And now finally one is solved.
That's right, we now know what 4:44 really means. Or do we?
https://www.youtube.com/watch?v=cphNpqKpKc4
The Mystery
Rumours began swirling earlier this week that a new Jay Z album could be on its way. The reason for these rumours was the numbers 4:44 were appearing in some very peculiar places. Websites such as Complex, XXL and Fader all welcomed users with the cryptic numerical ad. People also started to notice the same peach-coloured sign popping up on New York City billboards and in subway stations.
With some savvy detective work, fans quickly made a connection between the ads and TIDAL music service. As you may know, TIDAL is owned by Jay Z and has hosted both Beyonce's and Kanye West's most recent music releases.
So you can understand that with the Internet preparing itself for an upcoming album from Jay, the newest 4:44 ad caught many off-guard.
The Commercial
Airing during last night's game of the NBA Finals between the Golden State Warriors and the Cleveland Cavaliers, the following was the most recent revelation in the 4:44 mystery.
Excited to bring @Sprint customers exclusive content through our partnership with @TIDALHiFi – more news coming tomorrow!! pic.twitter.com/YIbZ4h5Zoq

— MarceloClaure (@marceloclaure) June 8, 2017
That was tweeted by Sprint's CEO Marcelo Claure shortly after the commercial ran during last night's game. A movie (or short-film) featuring Oscar winners Mahershala Ali (Moonlight) and Lupita Nyong'o (12 Years A Slave), and acting legend Danny Glover? That, in and of itself would certainly be enough for me. But many fans aren't satisfied with simply writing this off as a film partnership between TIDAL and Sprint. So let's dive in.
Conspiracy theories ranged from a visual album (similar to Beyonce's "Lemonade" or Kanye West's "My Beautiful Dark Twisted Fantasy") to a music video to all the above and somehow even more.
And for those thinking this has nothing to do with new music from Jay Z, I'd like to point you to Exhibit A, courtesy of the Instagram account of Swizz Beatz.
And now for Exhibit B, I'd like to direct your attention toward Jay and Beyonce's affinity for the number four.
The Obsession
Not that they had a real say in the matter, but Shawn Carter (Jay Z) was born on December 4 and Beyonce Knowles was born on September 4. But wait, there's more.
Beyonce's 2011 release was titled "4". Was that perhaps because it was her fourth solo studio album? No, of course not.
If you aren't convinced yet, what about Jay owning a chain of sports bars named 40/40 Club? Now could that name be because Major League Baseball's 40 home run, 40 steal "club" is extremely exclusive and only features four members (have you ever thought Jay Z might have had a hand in stopping others from reaching the mark)? And could Jay Z have named his club this to represent its exclusivity? Once again, no. Don't you see what's going on? The man is obsessed with the number four.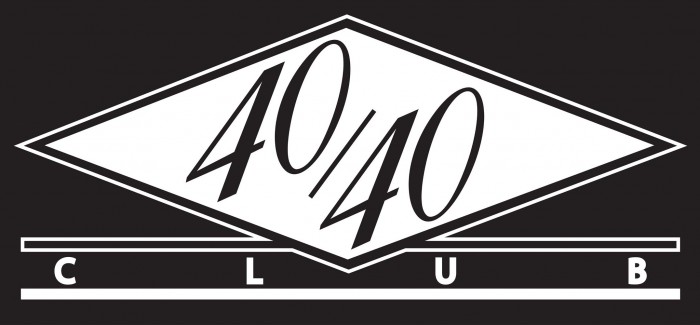 But fine, if you still don't believe in the couple's obsession then I have one last piece of evidence. Their daughter, Blue Ivy. Yes, it's spelled "Ivy" but if you say it slowly enough then it sounds like "IV". And what is IV the Roman numeral for? Yeah, you guessed it. FOUR.
It's all quite obvious really. Jay Z and Beyonce are having twins, we know this. But what we don't know yet is those twins were actually born four days ago on June 4, probably at 4:44 a.m. And they were able to get Mahershala Ali, Lupita Nyong'o, Danny Glover and an unknown fourth actor to film an entire movie (or short film) since that day. That film will represent the birth and life of their children. And the score will be the new JAY-Z album, which will be 44 minutes in length.
Case closed. You can thank me later.