Looking to expand your musical taste? Take a peek at the Latin selection for this week! If the Latin genre is brand new to you, out of the new releases for May 19, 2017, there are two artists that stand out: Espinoza Pas and Calibre 50.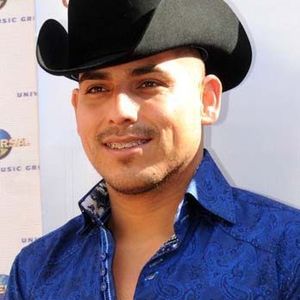 If you are a fanatic of the Latin genre, Espinoza is a name that you will definitely know. Whether you listen to his music constantly or you simply know one or two songs, Espinoza has certainly had his time in the spotlight. Llévame is the name of his new album but most know him for El Proximo Viernes, one of his top hits. Make sure to listen to a few of his tracks!
Now Calibre 50 genre is just little different from Espinoza. This is what I would call a hard core Latin enthusiast. I have been to one of their concerts and a lot of the audience wore cowboy hats and cowboy boots. If you are into German music, it has a bit of similar musical moments. Remember, keep an open mind and expand your musical taste!
For Calibre 50, Espinoza Paz, Juhn and many more, take a look at the new releases for this week:
Bobcat, Estado Natural
Diego Herrera, La Noche Larga (Single)
Enigma Norteño, Te Estoy Dejando Ser (Single)
Mariachi Herencia De Mexico, Nuestra Herencia
Enjambre, Imperfecto Exrano
Noel Torres, No Va A Ser Cuando Tu Quieras (Single)
Espinoza Paz, Llévame
Fernando Milagros, Milagros
Martin Castillo, El Equipo Del Aguila
Yashua &Jimmy Duval, Mamasita (Single)
Mau y Ricky, Arte-EP
Chuy Lizarrago y su Banda, Casada O No (Single)
Juhn, Apaga el Cellular
La Maquinaria Nortena, Por Obvias Razones (Single)
New Wine, Encuentranos Espiritu Santo
Bad Bunny & Farruko, Blockia
J Alvarez, Esa Boquite (Single)
OneRepublic & Sebastian, No Vacansy (Single)
Calibre 50, En Vivo Auditorio